db-ll-bass — sound, body, and instrument
Feb 12 (Tue) 18:00
Yokohama Creativecity Center 3F
Admission included in TPAM Pass
Ticket: Door ¥2,000
---
db-ll-bass is an attempt to construct a new creative sphere of performance, by reexamining the historical relationship between the body and a musical instrument — the contrabass — and extending both performance possibilities to the other. Through the one-year joint collaboration between Aydin Teker, a Turkish choreographer who sees the body of the player as dance, and Jun Kawasaki, a Japanese contrabassist who seeks the source of music in the body, the piece was premiered in Istanbul, Turkey, in October 2012.
---
Concept and choreography: Aydin Teker
Music and performance: Jun Kawasaki
Lighting: Yasumasa Hatanaka
Stage Manager: Kiri Shirosawa
Sound: Kazuki Kunihiro
Producer: Yuki Hata
Organized by: Kiki Arts Project, Performing Arts Meeting in Yokohama 2013 Executive Committee
Supported by: The Saison Foundation, Asahi Group Arts Foundation
Contact: Kiki Arts Project ✉
More information (also on performances at another venue)


---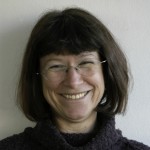 Aydin Teker (concept and choreography)
A pioneering Turkish contemporary dance choreographer whose methodology involves a long and precise process in close relationship with dancers, guiding them to gain freedom and a new creativity of their bodies. A lot of her works including aKabi (premiered in 2005 in Haus der Berliner Festspielenit and harS (premiered in 2008 in Kunstenfestivaldesarts, Brussels) have been presented internationally. Her latest work is Three Phases which was premiered in the 18th Istanbul Theatre Festival in 2012.
---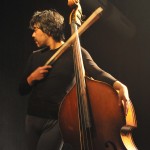 Jun Kawasaki (music and performance)
A Japanese contrabass player and composer, Kawasaki is highly esteemed especially in his improvisational performance which is seemingly scooped out of his inner self. He has performed both solo and with many distinguished musicians in and out of Japan. Kawasaki has also composed and performed extensively for theater and dance pieces including music for About 1hr. 20min. on Oct. 1 & 2 in Brecht Festival by Port B and Hamlet Machine by Adults and Children produced by SPAC Shizuoka Performing Arts Center. With a deep interest in words, Kawasaki has also been engaging in workshops involving poetry readings and music.