Q&A
Feb 17 (Sun) 19:00
Kanagawa Arts Theatre, Large Studio
Admission included in TPAM Pass
Ticket: Adv (Ticket Kanagawa) / Door ¥2,000
---
Q&A explores the economy of performance — the social contract and politics of desire between artist and audience in a consumerist context. The performer begins with a survey by asking the audience: "What would you like to see?" This question replaces the assumption that the spectator is a passive member in a performance. The audience will now clarify why they are in the theatre and what they expect from the performer.
---
*Regardless of TPAM registration or tickets, people residing in Japan can contribute to the piece through the pre-performance questionnaire (deadline: February 8).
Performed in English with Japanese interpretation
Research, Choreography, Performance: Daniel Kok
Dramaturge: Lim How Ngean
Consultant 1 (Economist): Chris Ho
Consultant 2 (Sociologist): Eddie Koh
Graphic Designer: Jason Tong
Production Stage Manager / Design Execution: Yap Seok Hui
Translator: Darryl Wee
Producer: Tang Fu Kuen
Commissioned by: Singapore Arts Festival 2009
Organized by: Tang Fu Kuen, Performing Arts Meeting in Yokohama 2013 Executive Committee
Supported by: National Arts Council Singapore
Contact: Performing Arts Meeting in Yokohama Secretariat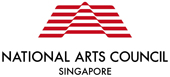 ---
Daniel Kok
Daniel Kok received the Young Artist Award from National Arts Council (Singapore) in 2008. The creation Q&A, commissioned by Singapore Arts Festival in 2009, has toured Edinburgh, Lisbon, Hong Kong, Berlin, Bangkok and Vienna. At Festival/Tokyo 2012, his production The Gay Romeo was in the top 3 shows by jury nomination at the Emerging Artist platform. Hokkaido (2010) and The Cheerleader (2012) were commissioned by the Esplanade in Singapore. He presented a contemporary pole dance creation as part of X-Choreografen in Tanz Im August/Tanznacht Berlin in 2012. Daniel has a BA (Honours) in fine arts (Goldsmiths College, London), a certificate in choreography (Laban Centre), and an MA (Distinction) from the Inter-University Centre for Dance (HZT, Berlin).