Miniascape
Miniascape (bonsai and garden art) is typical art form in China and Japan; the small landscape shows the similar aesthetics and people's respect with nature. But is it also the same attitude in the realistic life between Japan and China? In two months residency in Japan, Xiao Ke x Zi Han did the research about the Japanese local culture and contemporary life, specially the people's reaction after the natural disasters. Based on the huge territory in China, the influence of earthquake has faded from people's memory. But Japan as an island country, how about people's reflection and what changed in their daily life after the earthquake, tsunamis and nuclear leak accident? The two artists cross over dance performance, live music and video art to open the abstract landscapes on stage, which shows their understanding of contemporary Japan and China.
Concept: Xiao Ke, Zi Han
Choregraphy: Xiao Ke
Music: Zi Han
Video: Zi Han
Lighting Design: Maki Ueyama (Kanagawa Arts Theatre)
Sound Design: Minoru Motomura (Kanagawa Arts Theatre)
Stage Manager: Junichi Takahashi
Performance: Xiao Ke, Zi Han
Artist in Residence Coordinate: Hitomi Oyama
Organized by: PARC – Japan Center Pacific Basin Arts Communication, Performing Arts Meetin in Yokohama 2015 Executive Committee
Performing Arts AIR Meeting@TPAM 2015
Supported by: The Agency for Cultural Affairs Government of Japan in the fiscal 2014
Co-operated by: The Saison Foundation, Higashiyama Artists Placement Service (HAPS), KAIKA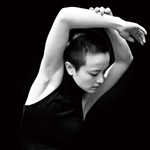 Li Ke (Xiao Ke) Performance Artist
At the age of six, Xiao Ke began her Chinese traditional dance education and training, which lasted for twelve years until she was enrolled by Fudan University in Shanghai, where she studied modern dance by herself. In 1998, she founded her own dance studio "XK Dance Studio." In 2002, she started transmedia collaboration with contemporary artists. In 2005, together with Zhang Xian and other artists, she co-founded ZuHe Niao Physical Theater Company in Shanghai and the company won ZKB Award in Zurich Theater Spektakel in 2006. In 2007, UGLY Performing Art Studio was founded in Beijing. In 2011, she co-founded Cannot Help Art Collective with Zhou Zihan and Zhang Yuan that aims at probing into social issues through art that is transboundary and diverse.
Xiao Ke's works have been invited and shown in Shanghai, Beijing, Hong Kong, Netherlands, Germany, Italy, France, Austria, Norway, Singapore, Switzerland, UK and Ireland etc. In recent years, as an independent artist, Xiao Ke has been pioneering the road for performing art as well as social theater which speaks a lot closely about the reality in today's China, and the artistic forms are various, no longer limited within the theater.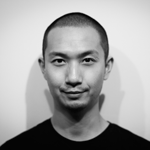 Zi Han Audio Visual Artist
Zihan started his creative career as a photographer and founded CANART, an independent contemporary art institute, with friends in Shanghai where he curated dozens of contemporary art exhibitions and contemporary theater performances from 2008 to 2010. In 2009, Zihan, together with independent playwright and director Zhang Xian and art institute Borneoco in Neitherland, co-curated Shanghai Transboundary Art Festival during which he started to have deep communication with many brilliant contemporary dance theater artists from home and abroad. From then on, Zihan began his creative participation in the field of contemporary theater.
In 2010, Zihan joined Zu He Niao, an independent artist collective in Shanghai. In the piece The Dream of Red Chamber he worked and toured with the collective as the video maker and performer.
Zihan keeps moving forward engaging in comprehensive visual art and live music for theater performance. His works include photography, video, contemporary art and sound. The contemporary theater works which he has participated in have been invited by and toured in quite a few important theater festivals such as JULIDANS in Netherland, Tanzhaus Nrw and HELLERAU in Germany, Rencontres Chorégraphiques in France and Edinburgh Festival Fringe.