Pichet Klunchun and myself
There is one French dancer and choreographer known for his plays presented in the world at such occasions and places as the Avignon Festival and the Teatro Municipal in Rio de Janeiro. The other is a traditional Thai dancer. They met in 2004, and did this dance show which interrogates their reciprocal aesthetic and artistic practices. On the occasion of two exceptional performances, TPAM 2015 invites you to discover this moment of grace where two cultures meet.
Commission by: Tang Fu Kuen for the Bangkok Fringe Festival
Concept: Jérôme Bel
Creation: Bangkok (Thailand) on December 12th 2004, at the Bangkok Fringe Festival
By and with: Jérôme Bel and Pichet Klunchun
Production: Bangkok Fringe Festival (Bangkok), SACD Le Vif du Sujet (Paris), Festival Montpellier Danse 2005 (Montpellier), R.B. Jérôme Bel (Paris)
With the support of: Institut français (Paris), French Alliance of Bangkok, Cultural Service of the French Embassy in Bangkok and «The Flying Circus Project» in Singapore
Thanks to: Frie Leysen and Mark De Putter
Organized by: Institut français du Japon and Performing Arts Meeting in Yokohama 2015 Executive Committee
Subsidies: R.B. Jérôme Bel is supported by the Direction regionale des affaires culturelles d'Ile-de-France (French Ministry of Culture and Communication) and by the Institut Français (French Ministry for Foreign Affairs) for its international tours
R.B. Jérôme Bel:
Artistic advice and company development: Rebecca Lee
Production manager: Sandro Grando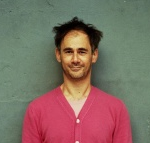 After creating name given by the author (1994), Jérôme Bel (1995) and The show must go on (2001), Jérôme Bel began a series of pieces which are inspired by his meeting with dancers: Véronique Doisneau (2004) for the Paris Opera, Isabel Torres (2005) for the Teatro Municipal of Rio de ballet, Pichet Klunchun and myself (2005) with the Thai traditional dancer, and Cédric Andrieux (2009), with the Merce Cunningham dancer. His latest pieces are 3Abschied (2010), a collaboration with Anne Teresa De Keersmaeker, Disabled Theater (2012), a play with professional actors and mentally handicapped, and Cour d'honneur (2013) for the Festival d'Avignon.
Pichet Klunchun trained in Thai Classical Mask Dance, Khon, from the age of 16 with Chaiyot Khummanee, one of the best Khon masters in Thailand. After receiving his degree in Khon at Chulalongkorn University in Bangkok, he pursued theatre and contemporary dance both as a dancer and choreographer. Bridging the traditional Khon language with contemporary sensibility, while keeping the heart and wisdom of the convention, he has participated in several intercultural performing arts programs in North America, Asia and Europe, and received 'Routes' ECF Princess Margriet Award for Cultural Diversity (2008), Chevalier of the French Arts and Literature Order (2012) and the John D. Rockefeller 3rd Award (2014).