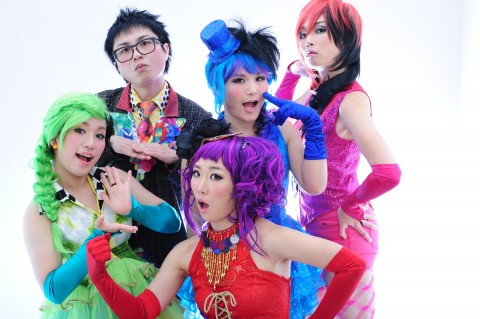 MOMOIROZOUSAN Lunch Show 2013
Feb 10 (Sun) and 16 (Sat)
11:50 Open / 12:30 Start / 14:30 Close (running time: 30 min.)
(please come by 12:00 to have us serve lunch before the show starts)
AFR Yokohama
Admission: table charge (¥1,000) + tips
(this is a lunch show, so please order one food and one drink)
TPAM Pass benefit⇒no table charge
---
A simple story told through light theatre and an artistic approach to space. A happy show-style piece perfect for lunch. Enjoyable even for people who have never seen a theatre performance.
---
Official website
Contact: MOMOIROZOUSAN 080-6679-7917 ✉
---
MOMOIROZOUSAN
"Surrealistic and coquettish performance that transforms space." Employing theatrical or street performance vocabularies, they create extraordinary artistic spaces, tell simple stories with a unique point of view, and perform to change a space into colorful and strange place.