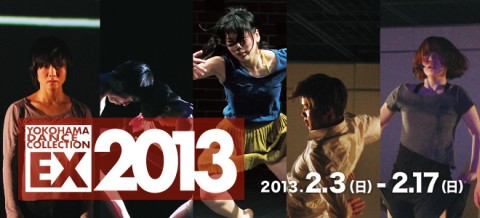 "Yokohama Red Brick Warehouse Number 1," a cultural facility that we manage, organizes "Yokohama Dance Collection EX," a contemporary dance festival that disseminates talents and creations of choreographers of next generation.
In order to build Asian dance market, to discover / disseminate talented Japanese and international choreographers and to contribute to the global dance scene, the festival holds competitions and exchange programs with dance festivals in other countries and develops space where guests, choreographers and dancers can exchange.
YOKOHAMA ARTS FOUNDATION
The Yokohama Arts Foundation's primary purpose is the comprehensive development of art and culture in Yokohama. It endeavors to improve the city's infrastructure and enhance its attractiveness, thus contributing to the realization of urban life imbued with creativity and vitality.
Establishment : July 10, 1991
1.Creation and development of art and culture initiatives
2.Support of and collaboration with art and culture activities, and provision of opportunities to cultivate creativity
3.Subsidization to promote arts and culture
4.Development and management of facilities for arts and culture
5.Collection, conservation and utilization of artistic and cultural resources
6.Collection and provision of information on arts and culture
7.Research on promotion of arts and culture, and policy recommendation
8.National and international exchange to promote arts and culture
9.Other activities to promote arts and culture