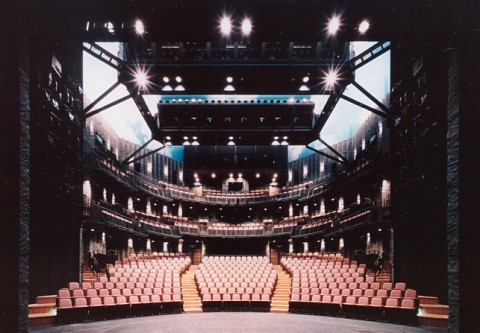 Equipped with the Setagaya Public Theatre and Theatre Tram that focus on contemporary theatre and dance as well as facilities for performing arts creations such as studios and rehearsal spaces, we consistently pursue new possibility of performing arts. Manned by the artistic director and staff that specialize in production, academics and technique, we present excellent works to audience that are mainly inhabitants of the Setagaya Ward and develop programs for education and personnel training as a local public theatre.
Setagaya Public Theatre
The activities put emphasis on the theme of "locality, contemporariness and universality" that the artistic director and kyogen actor Mansai Nomura advocates. Has presented overseas productions and international co-productions including the works by Simon McBurney, Josef Nadj and Peeping Tom, in addition to its own productions. Also organizes a number of workshops and outreach projects making use of methodologies of theatre and dance, and works on lectures focusing on various tasks surrounding public theatres, classes for young stage technicians and training of planners.