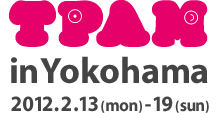 Presentation Program

For the Exhibitors
You can have a desk in the space of BankART Studio NYK 2F as your base and introduce your activities and works to TPAM participants with documents and video materials. You can sell goods as well.

It is also possible to show a short performance with simple setting or to introduce your activities with video materials in the space of BankART Studio NYK 3F on February 17, 18 and 19. The TPAM Secretariat will arrange the schedule after your registration.

Period: Feb 16 (Thu) - 19 (Sun)
*Loading in and setting up on Feb 15 (Wed).
*One table (1,820×910mm) and three chairs included.
Opening hours:12:00 - 18:00
Core time (planned):13:00 - 16:00
Price:¥50,000 (deadline Jan 31)
Early ¥40,000 (until Jan 20)
Payment methods: Credit card or bank transfer
Three 1-Week Passes included. Up to five Additional Passes available (¥4,500/person. We will guide how to purchase after your registration).

registration closed.
For the Visitors
Presentation Program lets performing arts organizations and artists introduce their activities and works, distribute materials and exchange with visitors.

Period: Feb 16 (Thu) - 19 (Sun)
*On Feb 18 (Sat) and 19 (Sun), the program is admission free also for visitors without TPAM Pass.

Enjoy the "Meetings" through diverse presentations by Japanese and international artists and performing arts organizations!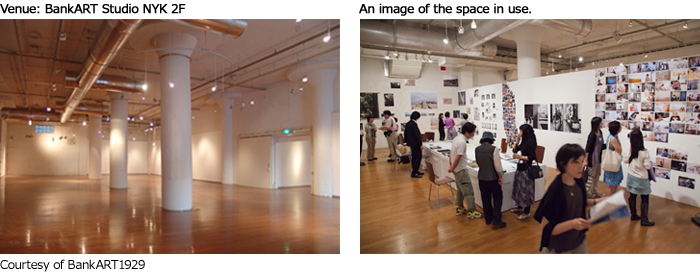 Exhibitors
CINARS/QUEBEC ON STAGE Dance Info Finland Ballet Pixelle Onyx Productions Setagaya Public Theatre dr Xstream project KOBE NADA HALL YCAM (Yamaguchi Center for Arts and Media) HiWood co.ltd., Nevula Extra Support Inc. artCORE KEEP CALM AND CARRY ON The Secretariat of TOYOTA CHOREOGRAPHY AWARD French Performing Arts Korea Arts Management Service/Performing Arts Market in Seoul AN-Entertainment. Inc nmatu-posu Festival/Tokyo Polish Information and Cultural Centre in Tokyo The Japan Foundation e+ (e-plus) Kanagawa Arts Foundation Yokohama Arts Foundation Japan Center, Pacific Basin Arts Comminucation (PARC)